Social Arts and Collaboration
Good news to those who loved the Cross Media Arts Conference (Pinto et al. 2016), which culminated in the eponymous book As usual in this kind of academic event, given the proximity of the deadline for submitting papers, July 15th, xma23 has decided to extend the date to July 31st. Participation is also being extended to Master students, who can now submit their abstracts.
From the knowledge and sensitivity of the different art fields, be they performative, visual, or project-based, xma23 hopes to locate other practices and ways of collaborating for the common good — new directions that are developed through blending a variety of innovative processes.
"We want to bring to a general understanding of the arts, a discussion relating to a praxis crossing the boundaries between art fields and other areas of knowing. Exploring the intersection of knowledge and methodologies, we hope to explore alternative forms of representation and social intervention, namely a model of collaboration between creatives, makers, stakeholders, and communities that promote the social and cultural cohesion through concrete actions with citizens."
Visual artists, performers, designers, architects, and other like-minded people are invited to share and expand their artistic practices. The conference will be held at the Lisbon Fine Arts Faculty, on February 9 to 10 2023. Paralell activities at MNAC: The National Museum of Contemporary Art in Chiado are also foreseen. And, yes, there is going to be antother book again.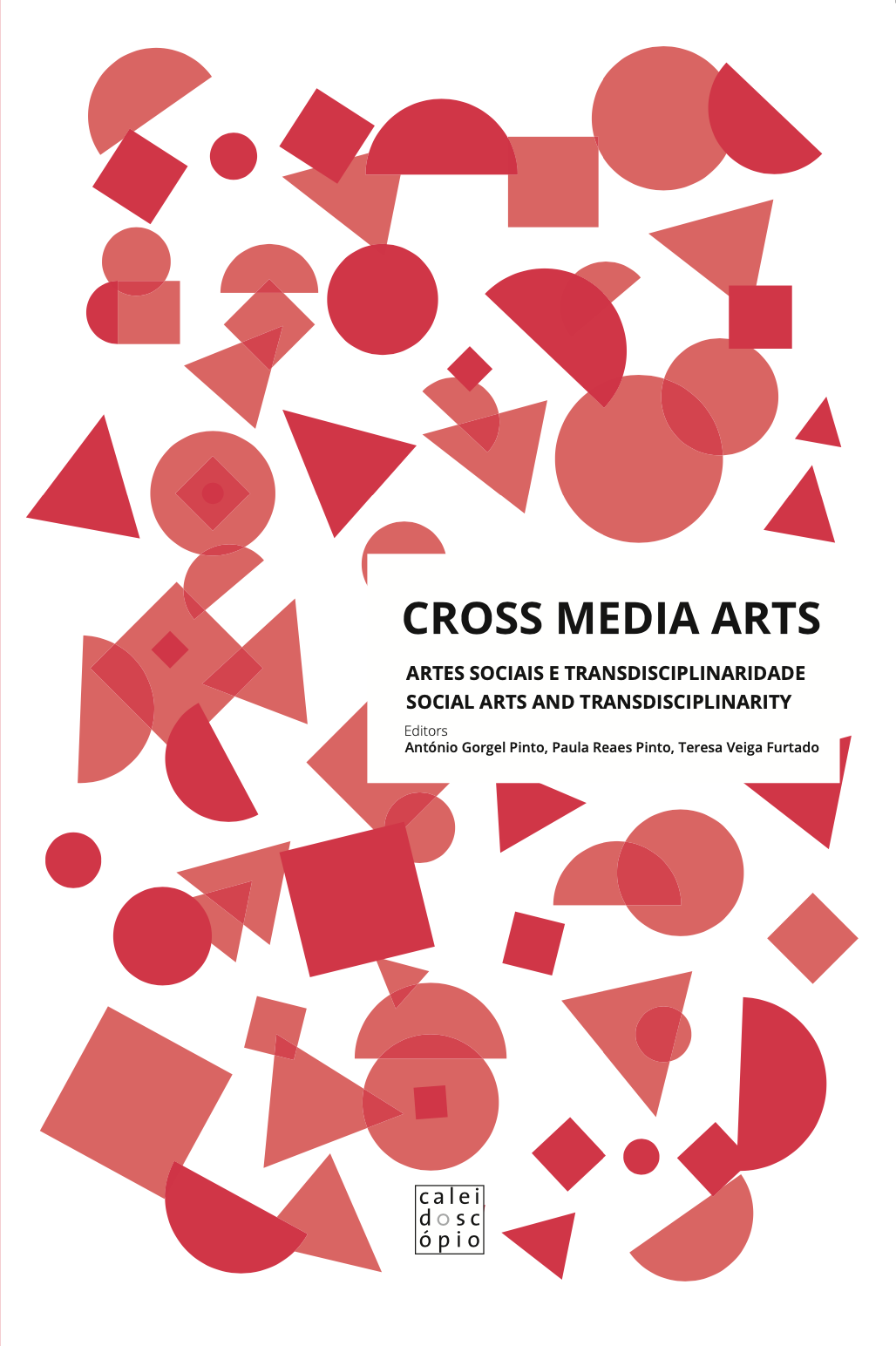 (Pinto et al. 2016)
References
Pinto, António Gorgel / Pinto, Paula Reaes & Teresa Veiga Furtado (Eds.) (2016): Cross Media Arts – Artes Sociais e Transdisciplinaridade – Social Arts and Transdiscilinarity. Calaidoscópio.