Gender Design Award – Call for submission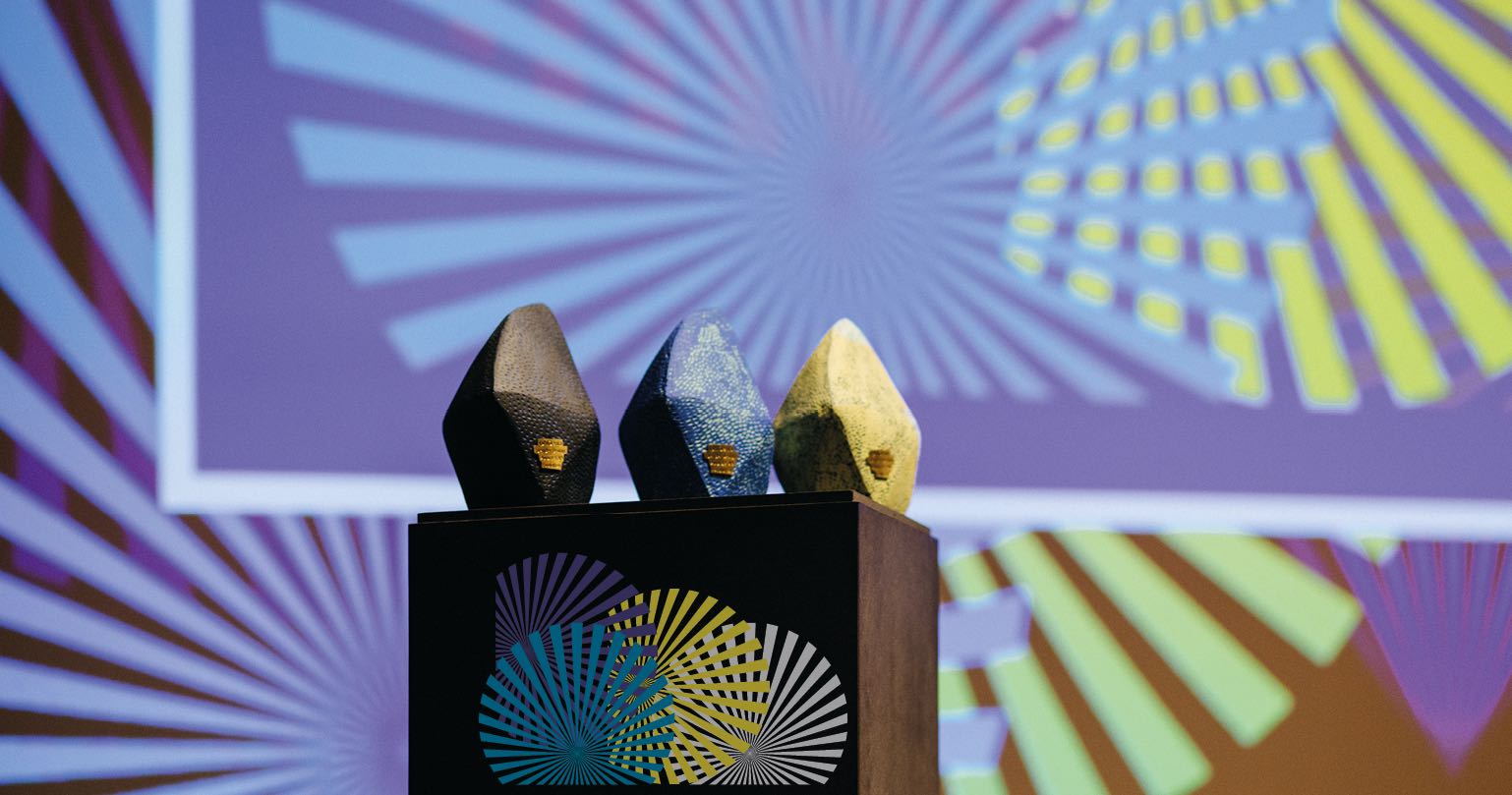 On June 15 the iphigenia Gender Design Awards will be presented at MAKK Cologne Museum für Angewandte Kunst Köln for the fifth time. Focus will be on gender-sensitive design projects and design-savvy companies, institutions and initiatives that are looking for new ways, questioning the tried and true, and initiating bold projects.
Submission Deadline is December 31st 2022. So, there are only a couple of days left to submit your (or somebody elses) enterprise, project or project idea!
Entry, nomination and participation is free! No hidden fees. The Jury will meet in January 2023, Award Ceremony will be on 15th June 2023. Learn more about the jury members below.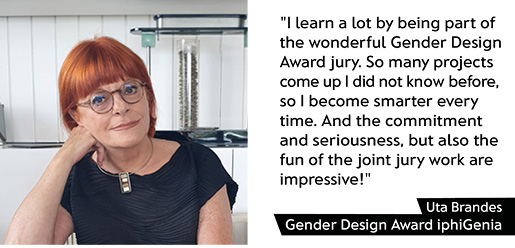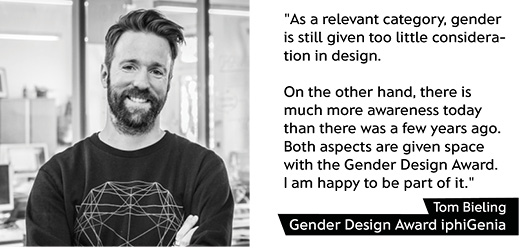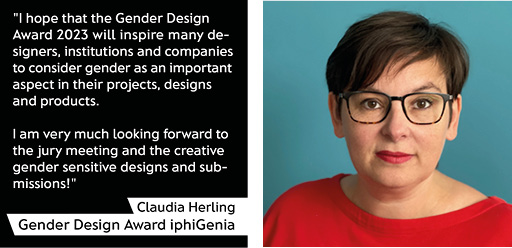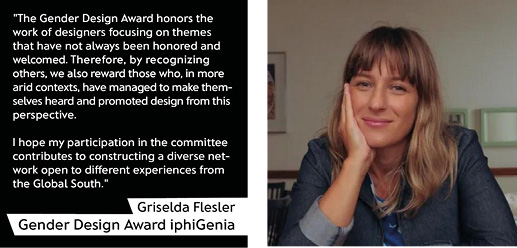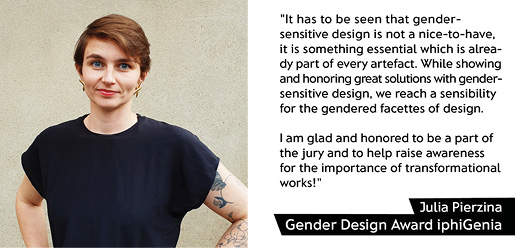 About the Jury
Prof. Dr. Uta Brandes, Professor for Gender Design at KISD, TU Cologne (until 2015), Co-founder of the "German Association for Design Theory and Design History", Co-founder and honorary chair of the "international Gender Design Network / iGDN", Board member BIRD Board of International Research in Design at Birkhaeuser Publisher in Berlin/Basel, international scientific journal of the history and theory of design "d2" and the Library of Arts and Museums in cologne. Uta Brandes is one of the initiators of the Gender Design Award and has been a jury member since the first award ceremony in 2017.
Prof. Dr. Tom Bieling, Professor for Design Theory at HfG Offenbach, University of Art and Design (Germany), teaches Design Studies at HAWK Hildesheim (Germany), Co-editor of the book series "Design Meanings" (Mimesis), Co-editor BIRD series (Birkhäuser/DeGruyter), Board of International Research in Design and initiator of designforschung.org, Co-founder of the Design Research Network and the initiative »Design promoviert«, member of the Scientific Advisory Board of the Institute "Mensch, Ethik und Wissenschaft".
Claudia Herling, Chair of the international Gender Design Network e. V. Founder and co-owner of the design studio "digitale frische". Research associate of Prof. Nicola Marsden in the Lab for Social Informatics at the University of Heilbronn. Teaching "Gendering Design" at the University of Art Linz in Austria. Claudia has been outstandingly involved with several iGDN activities since 2013. She is now for the third time member of the Gender Design Award jury.
Prof. Griselda Flesler, Graphic designer and researcher from Buenos Aires in Argentina Master's degree in design theory PhD candidate in social sciences, Head of FADU's Gender Office and Associate Professor of Design and Gender Studies at the Faculty of Architecture, Design and Urbanism of the University of Buenos Aires in Argentina. Member of the Gender Design network, Member of the iGDN Research committee
Julia Pierzina, Intervention designer, researcher and PhD candidate in philosophy and aesthetics at the University of Art and Design in Saarbrücken (Germany). BA and MA in Media Art and Design from the University of Art and Design in Saarbrücken (Germany) and l'ESSAIX in Aix-en-Provence (France)
Member of the international Gender Design Expert with a deep and conscientious understanding of several Gender Design contexts